Getting kudos from our industry isn't the reason we do what we do. But it sure does make us feel good!
Gail Peace (Founder and CEO) and Kristin Waller (VP of Client Success) were both honored in October 2022 by the Department of Health Management and Informatics at the University of Missouri School (Mizzou) of Medicine. Gail and Kristin, who are both alumni of Mizzou, received the Leading Woman in Healthcare Award and the Outstanding Mentor Award, respectively.

The Nashville Health Care Council recently announced its 2022 fellows. Ludi's Founder and CEO Gail Peace was selected as one of the 33 senior executives from health care companies of all sizes and sectors who will convene to discuss and address the challenges facing the nation's healthcare industry. 

Our Founder and CEO Gail Peace was selected as one of the recipients of this year's Women of Influence Award from the Nashville Business Journal. In its 15th year, this prestigious award honors female business leaders (business owners and those in leadership positions in top companies) who've also made a positive impact upon the local community.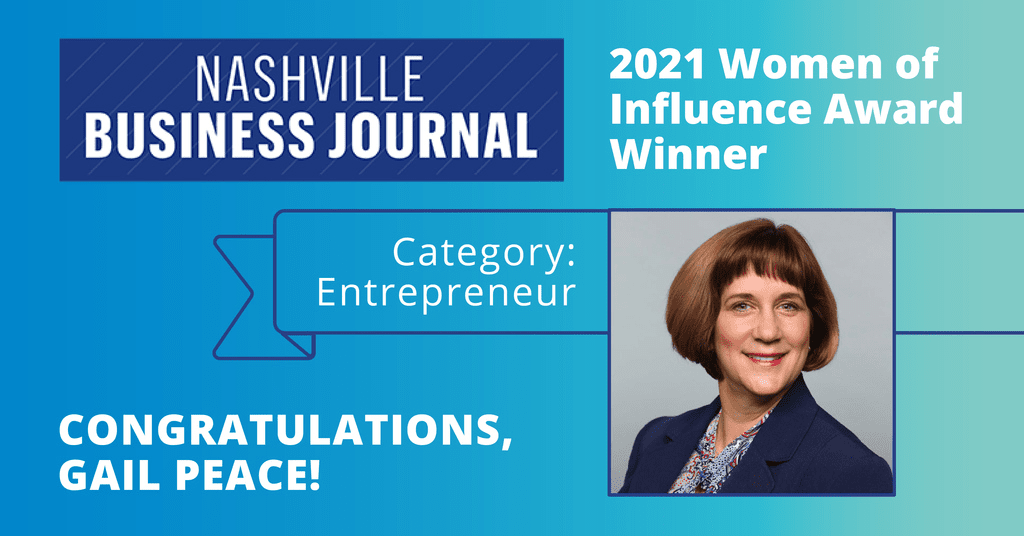 Ludi Named 'One of the Fastest Growing Companies in Tennessee' by the ACG
The Association for Corporate Growth (ACG) is the global community for middle market M&A dealmakers and business leaders focused on driving growth. In February 2020, the Tennessee Chapter of ACG named Ludi, Inc. one of its fastest growing companies in the state – and one of the "roaring 20s" in the Tennessee market! This award was based on specific criteria, including growth in revenue and employee size over the last 3 years.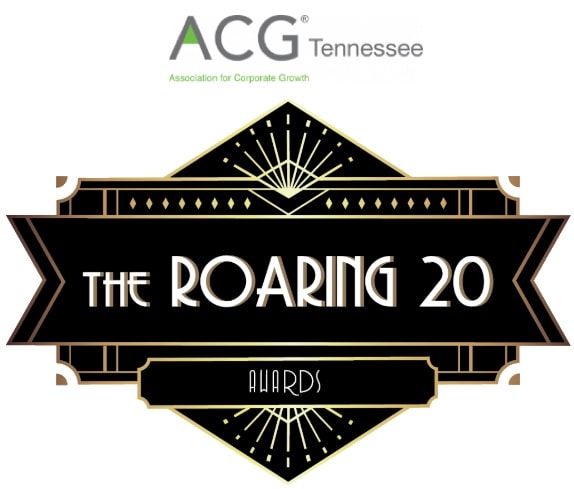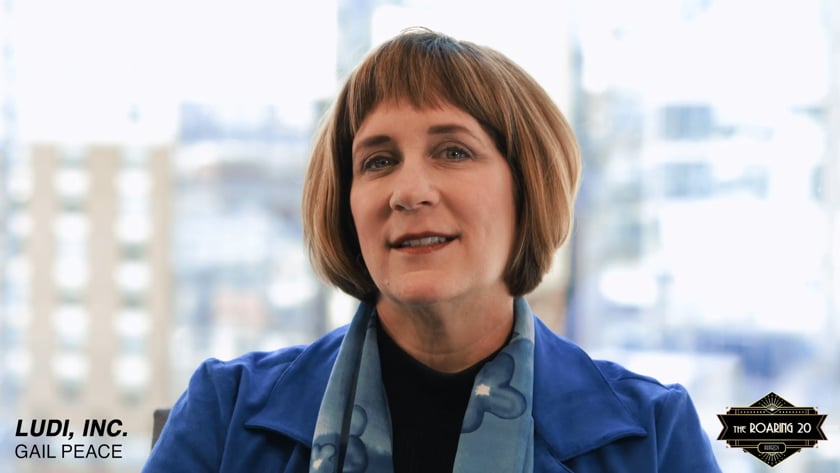 President & CEO, Ludi, Inc.
Ludi is honored to have received a Silver Medal in a website design category from the Digital Health Awards for Fall 2019.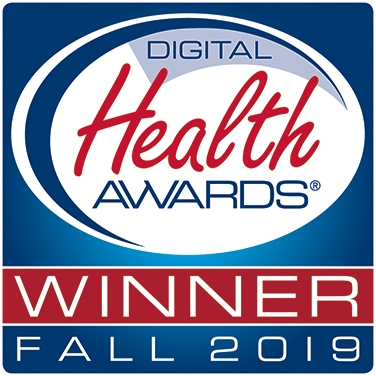 Our client, former Executive Director of Medical Affairs at Stamford Health was named one of Modern Healthcare's Top Innovators of 2019 for her implementation of our DocTime® Log app and financial management system!
Stamford Health previously relied on paper-based processes which were not only burdensome, but also inaccurate. With the help of DocTime Log, capturing data on physician spend was made simple. It also helped track physician activity in real time, as well as getting approvals, making payments to physicians, and more. Implementing DocTime Log helped Stamford Health save $103,000 in staff time per year and $259,000 in total annual savings.
For the past few years, Ludi's Founder & CEO Gail Peace has been named to Becker's annual list of "Hospital IT Leaders to Know." She has also been named to Becker's annual list of "Women in Health IT to Watch" in 2022. These lists typically include leaders from across the spectrum of health care who have expertise in various technology areas, including EHRs, analytics and telemedicine.

Ludi received two Hermes Creative Awards in 2020. Specifically, we were given "Gold" in the Print Media category for our
Physician Spend White Paper
, and Platinum in the Small Business Corporate Website category.


dotCOMM Awards is an international competition honoring excellence in web creativity and digital communication. Ludi was honored in 2020 with a Gold award for Small Business Website.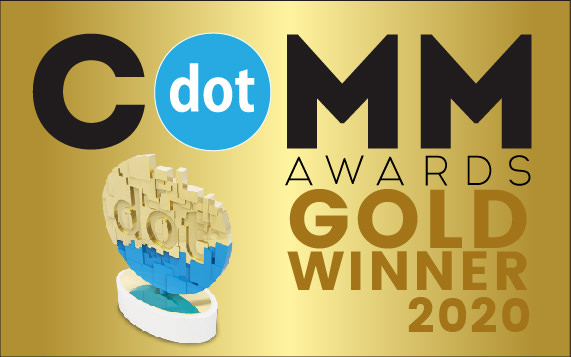 Ready to streamline the way you pay physicians?