We're revolutionizing the healthcare industry, one hospital at a time, and we have many insights to share based on years of experience. Check out our infographics, research, case studies and videos.
Infographic: How To Simplify The Physician Payment Process
The process of paying doctors can be time-consuming and confusing for hospital organizations. However, you can leverage a number of tactics to make managing physician payments easier. Check out our quick guide.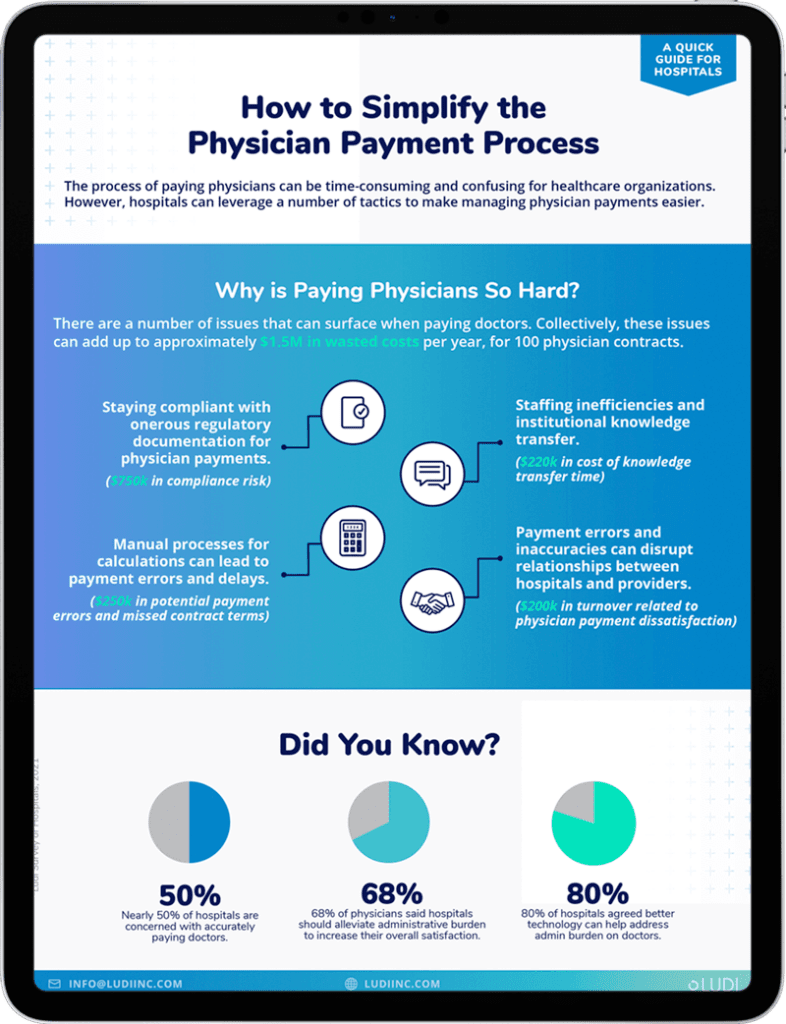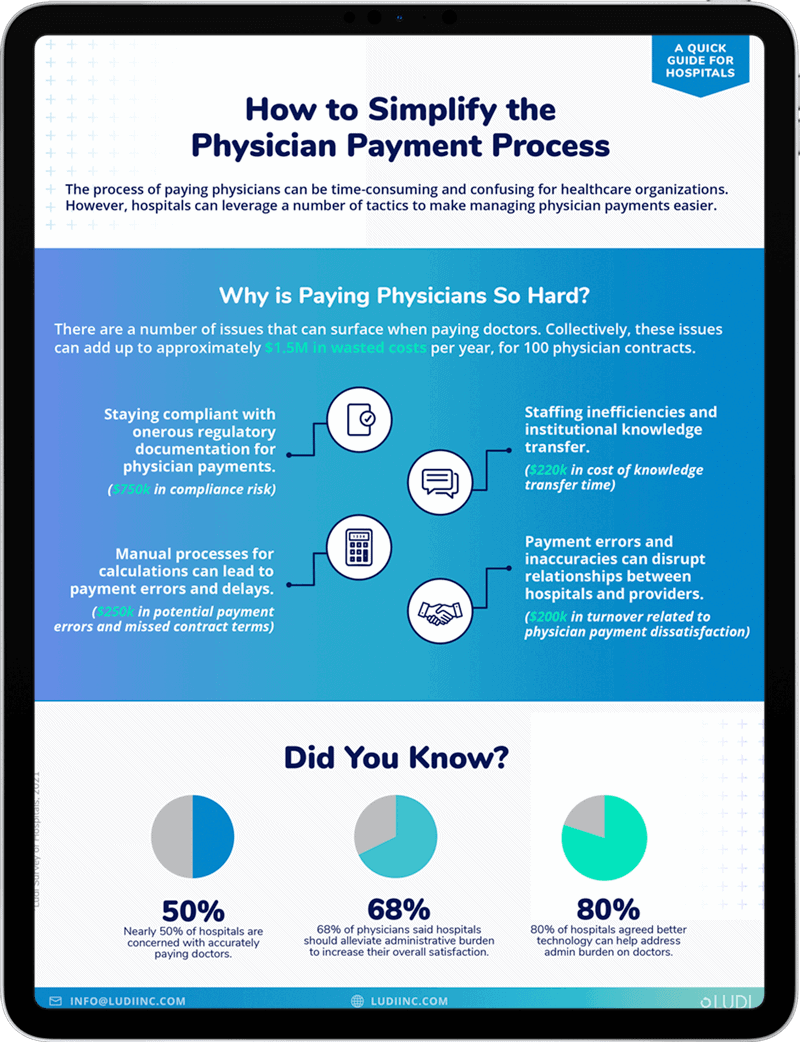 Infographic: 5 Steps to Optimize Your Hospital's Budget with Physician Spend Data
One of the most critical financial categories for hospitals is "physician spend" — the total dollar amount you spend on every physician arrangement each year. How can you optimize your budget though using physician spend data? Here are five tips from our experts.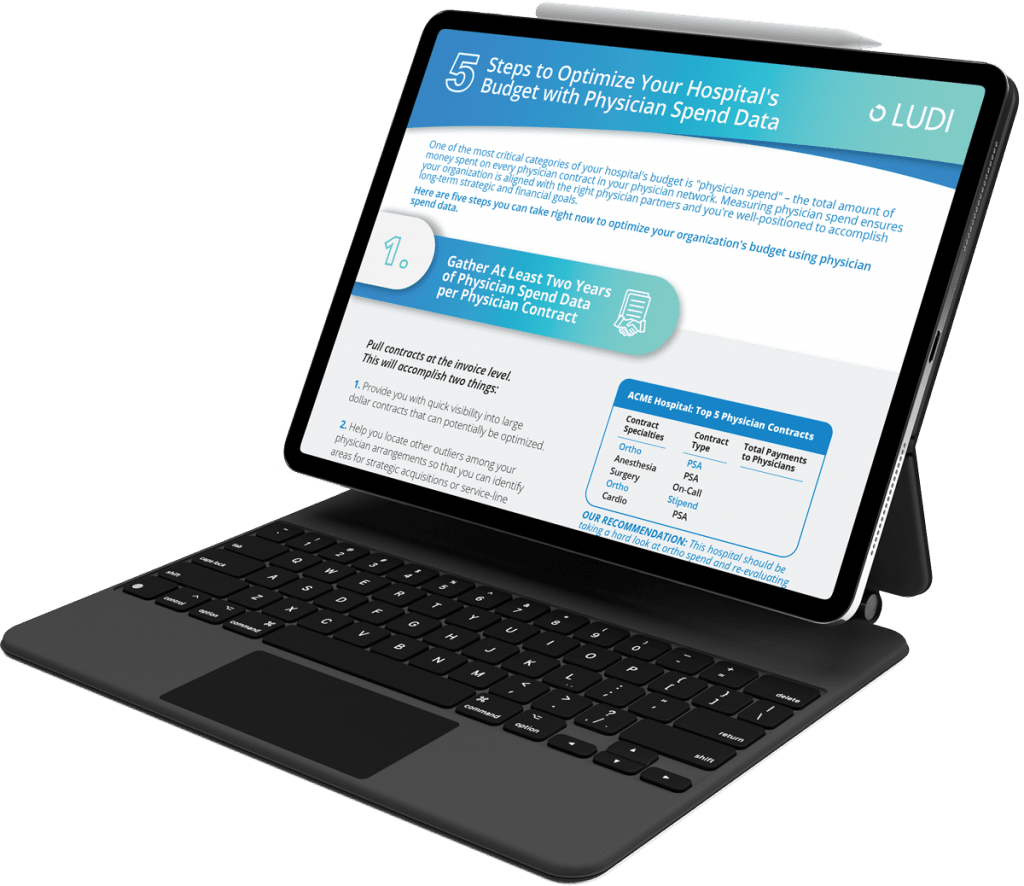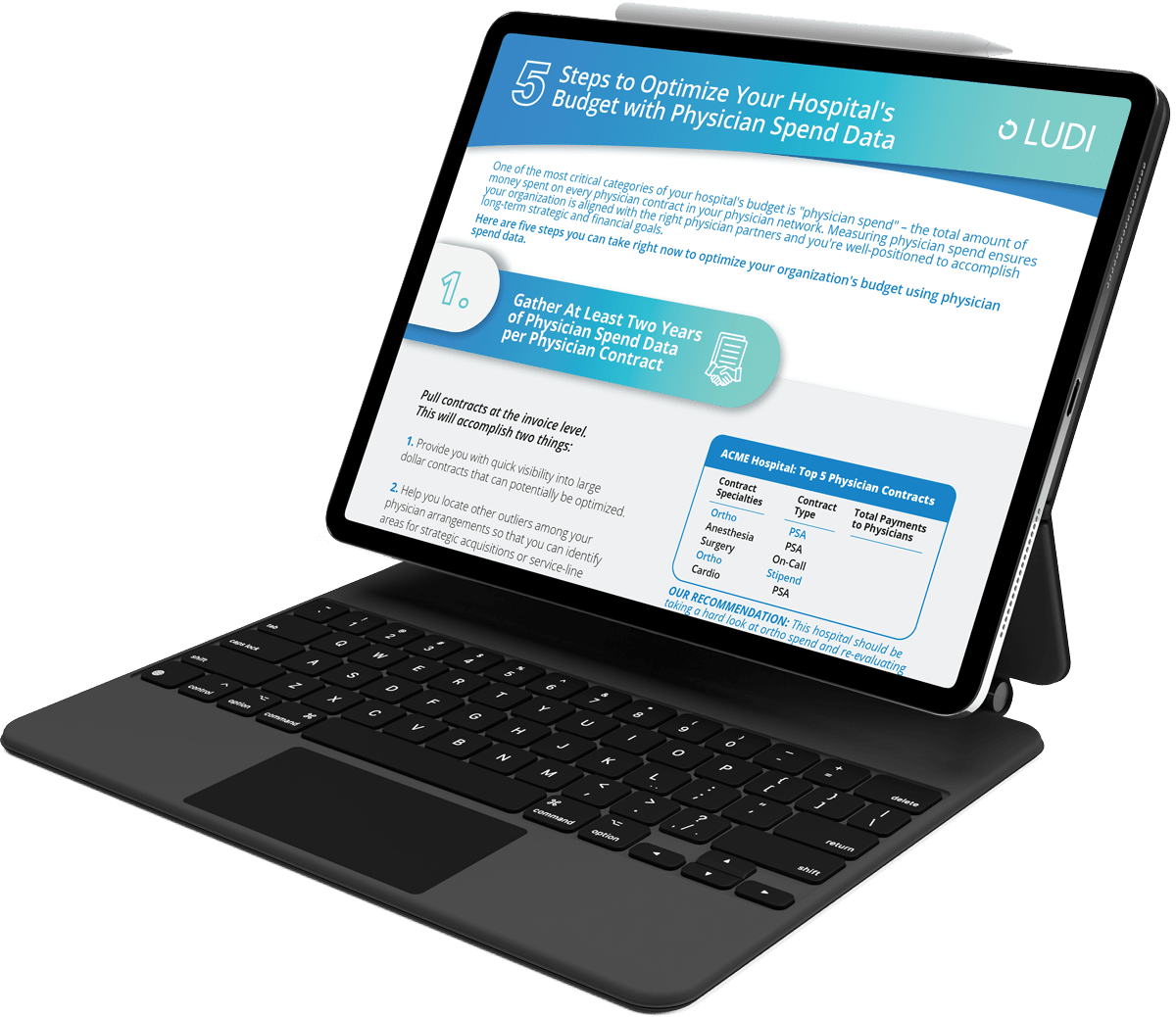 Infographic: 9 Insights to Enhance Your Physician Contract Strategy
What can hospitals do to build a more efficient strategy around physician compensation? Our Client Advocates reveal nine powerful insights. Complete the form below to get the infographic.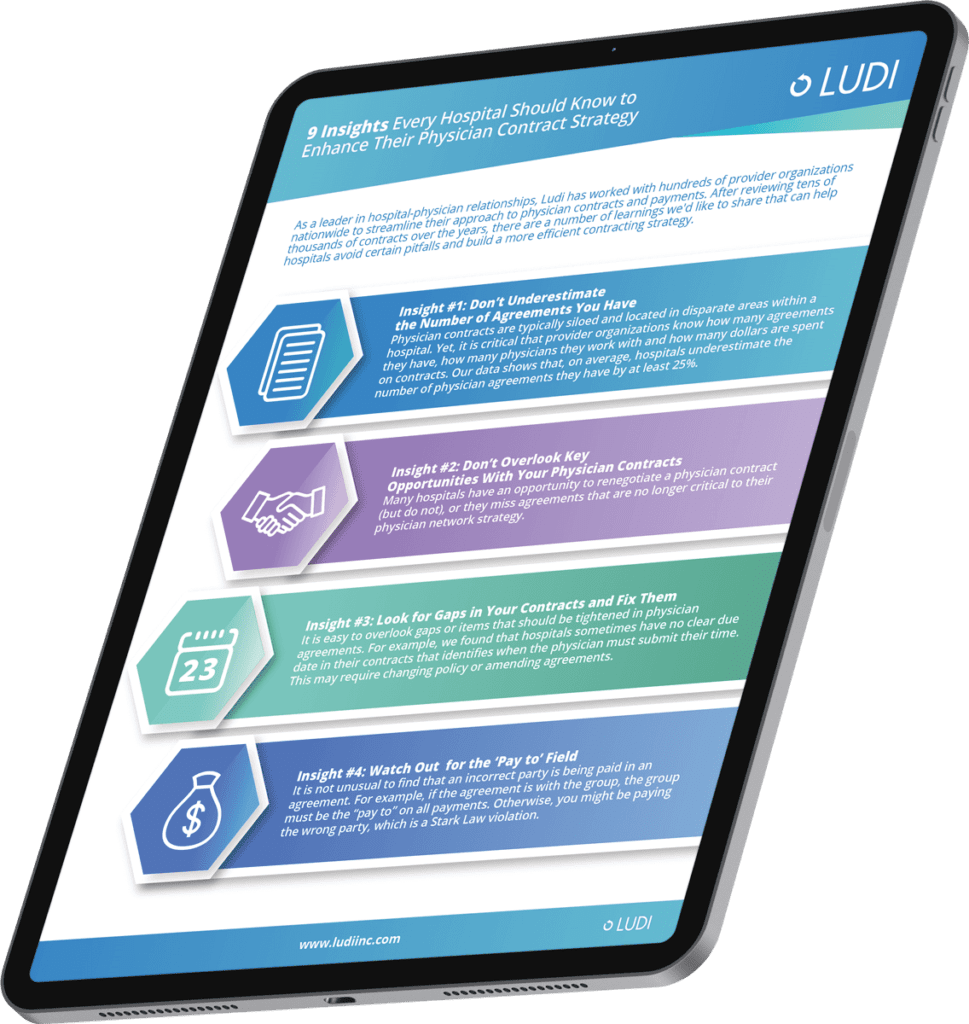 Infographic: 5 Things Every Physician Contract Should Have
Before you finalize a physician contract, stop and be sure it contains the five things listed in our infographic. Otherwise you might find yourself in hot water!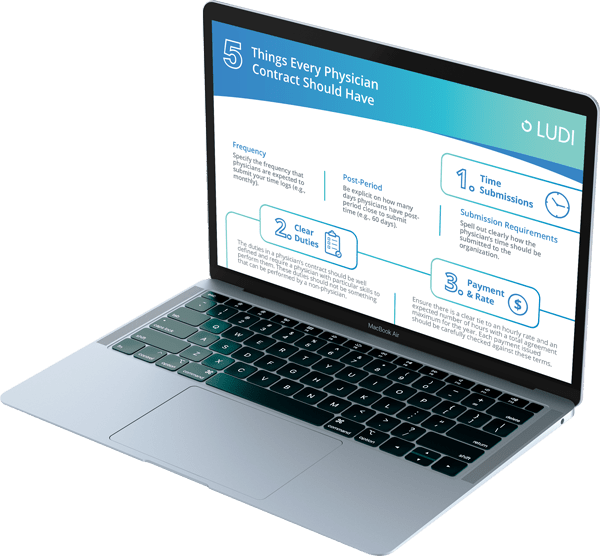 PHYSICIAN PAYMENT AUTOMATION: THE ESSENTIAL BUYER'S GUIDE
Hospitals are grappling with labor shortages and pressure to implement cost-cutting tactics. As a result, they're turning to automation to simplify costly operational processes. This is especially true for physician payment processes. Our buyer's guide can help you evaluate your options in physician payment automation.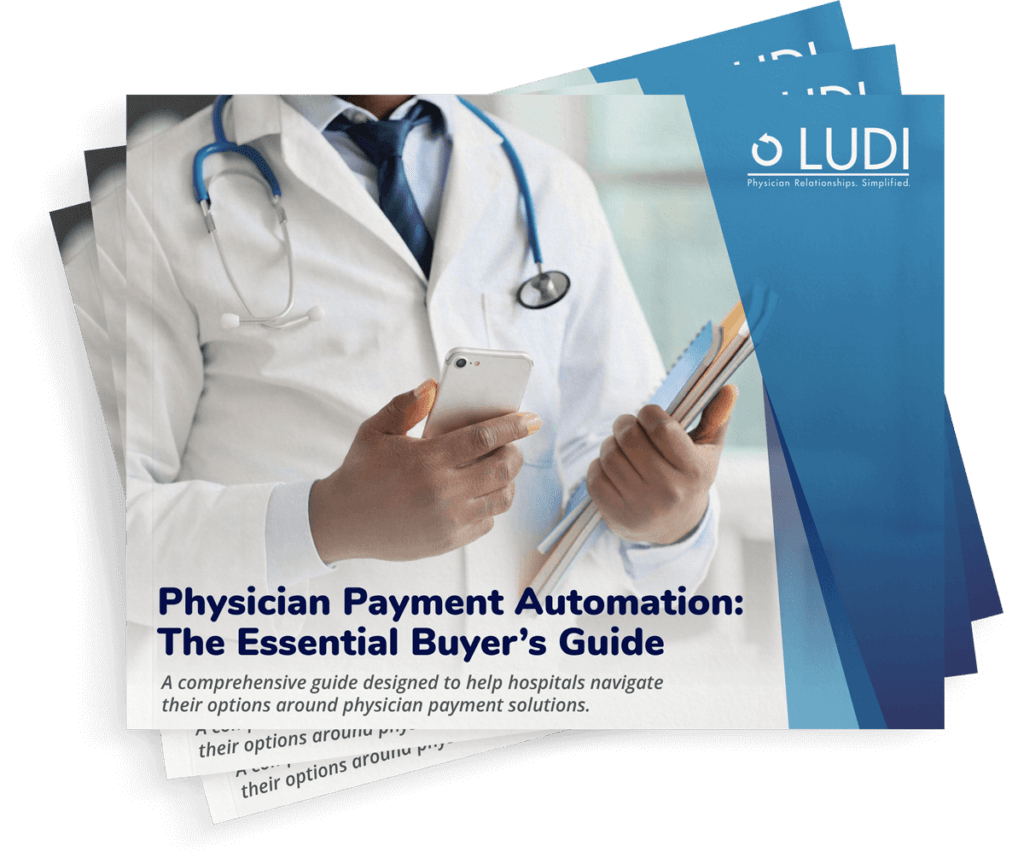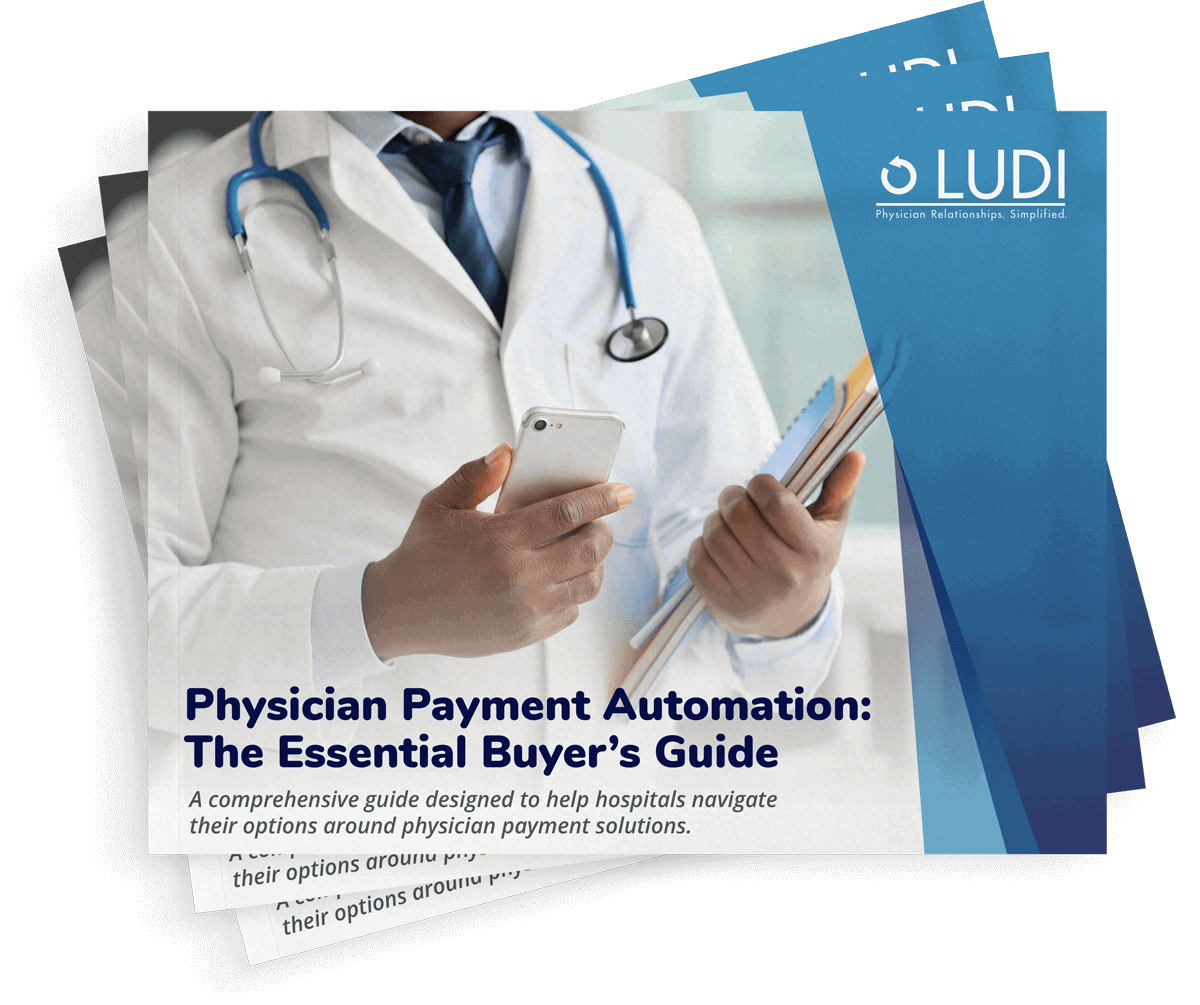 Quick Guide to Buying Physician Payment Automation Software
70% of hospitals are unsatisfied with their physician payment processes. Our guide will help you understand why that is. It'll also show you how physician payment automation can help and what to look for in an automation solution.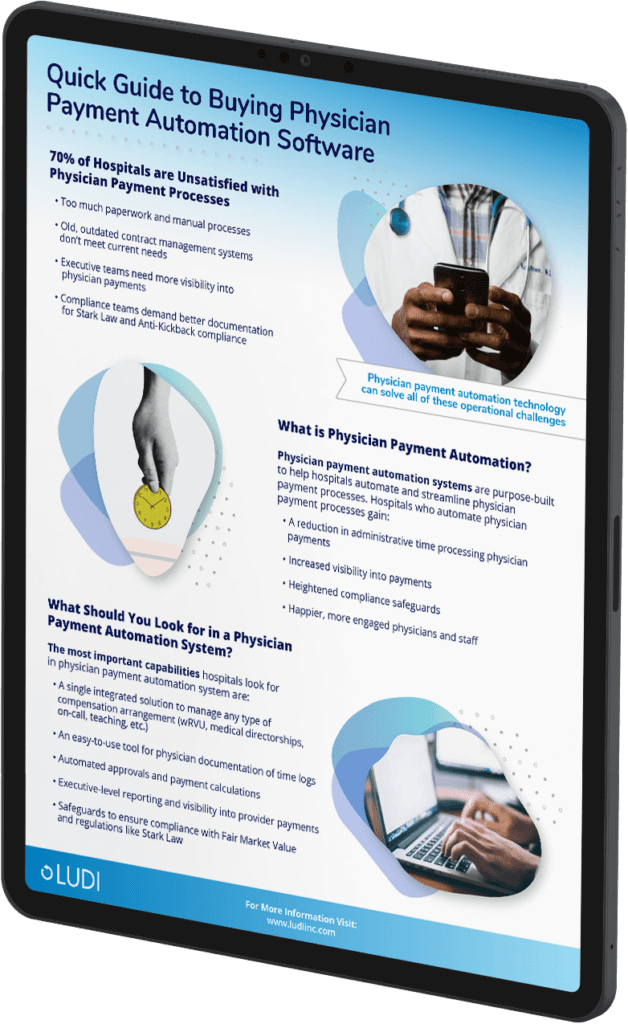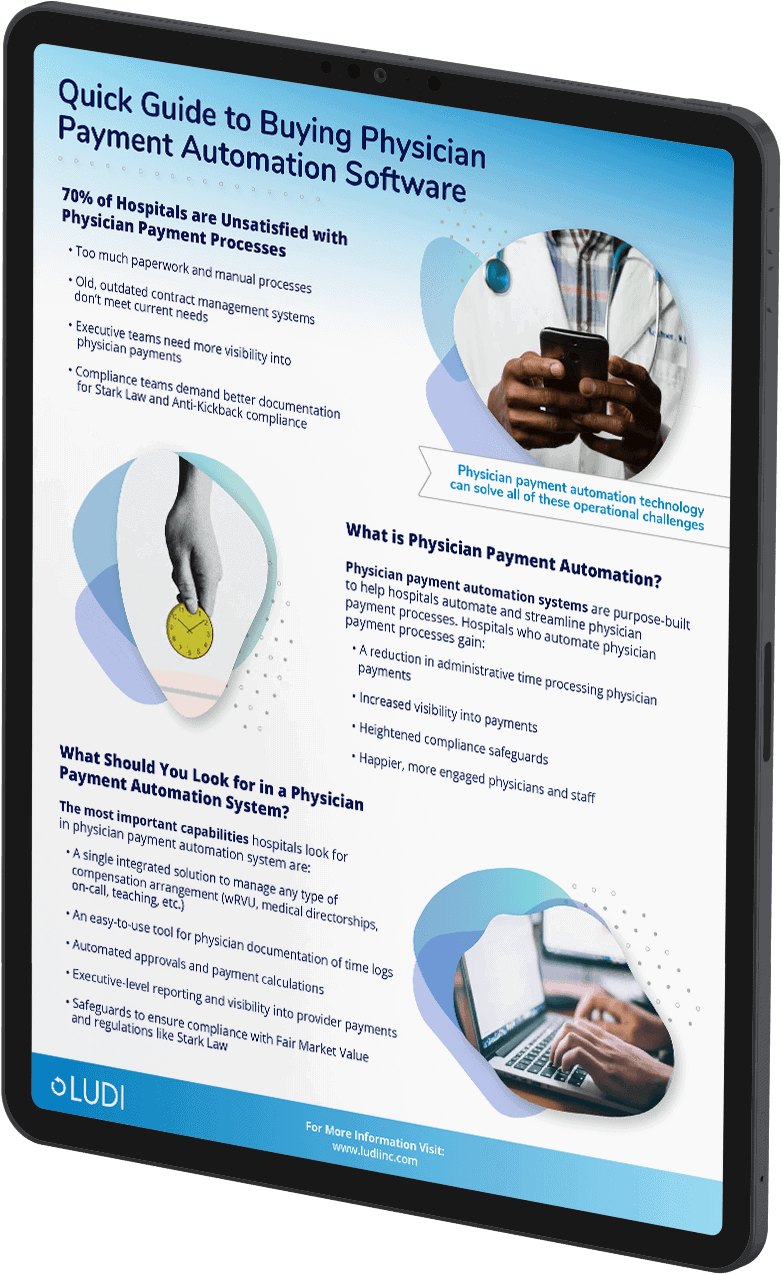 SURVEY: Major Cause of Physician Dissatisfaction…Too Much Paperwork?
Ludi's survey finds administrative burdens, beyond EHR-related work, are driving a wedge between hospitals and physicians.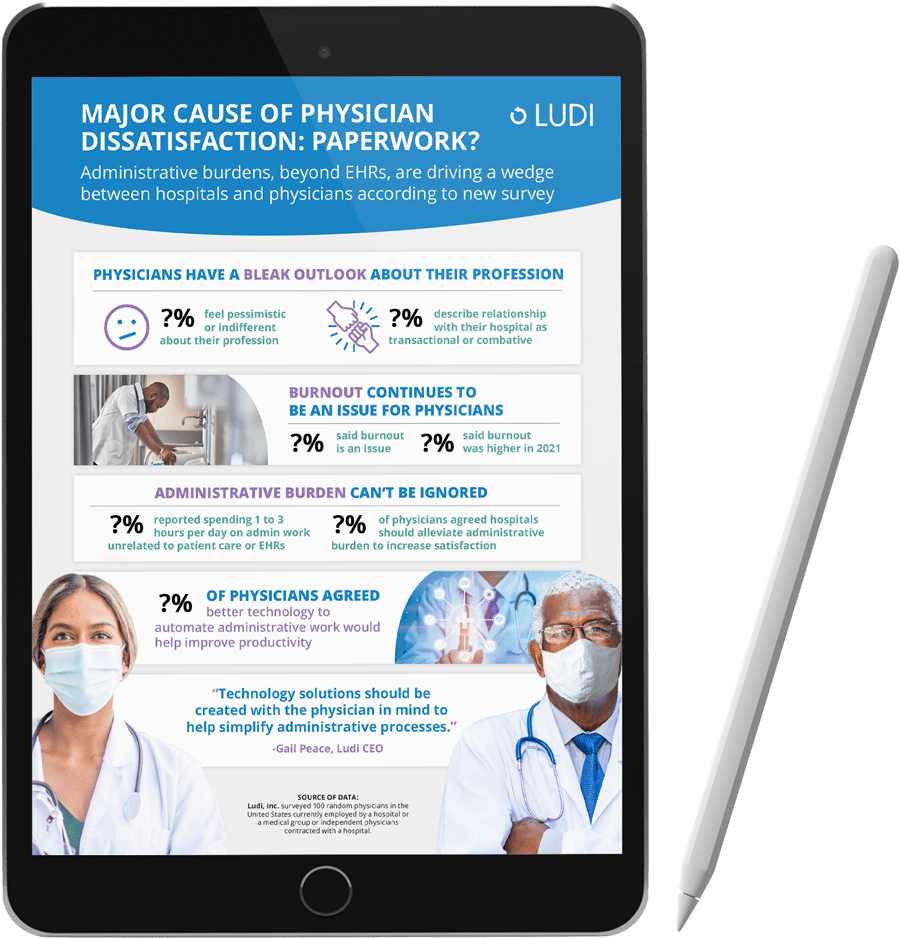 SURVEY: Understanding And Mitigating Risk In Compensating Physicians
Ludi conducted an online survey with the Healthcare Financial Management Association (HFMA) in February 2020, asking their members a series of questions regarding how they currently pay their medical teams.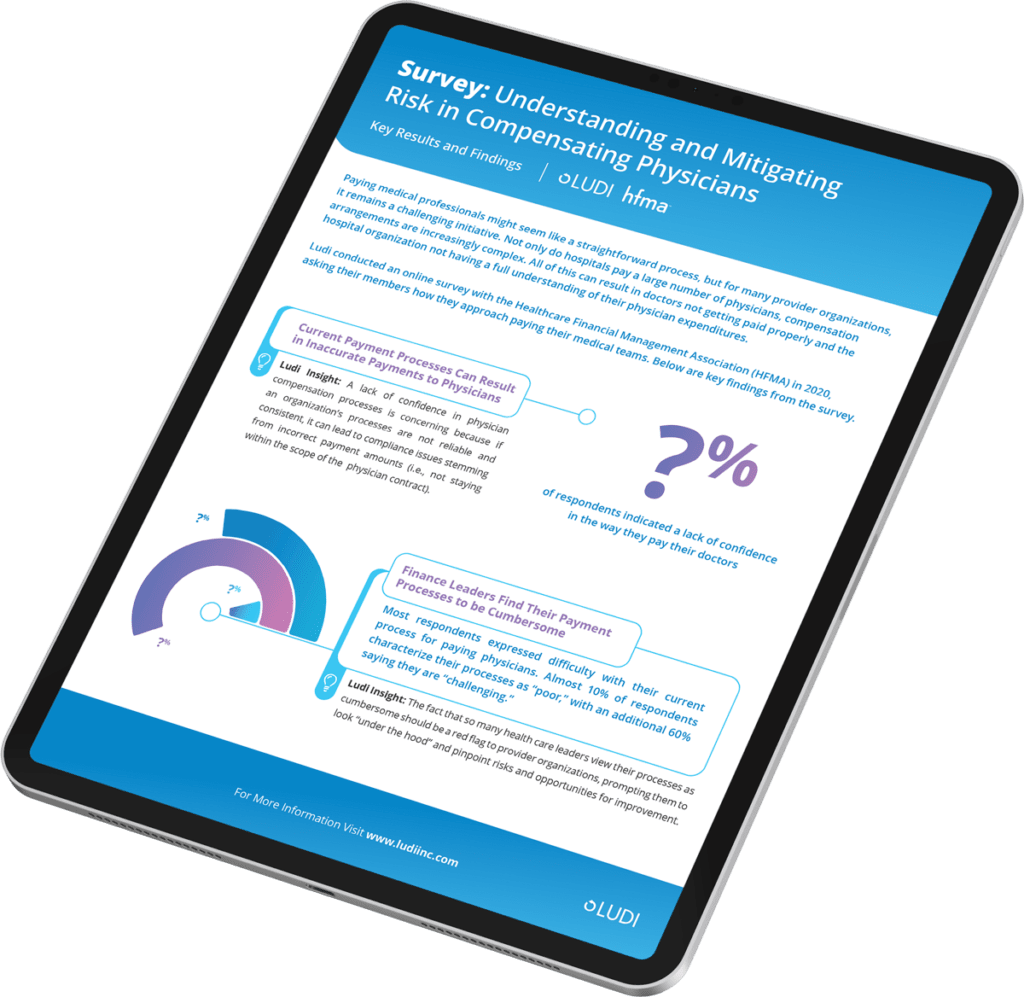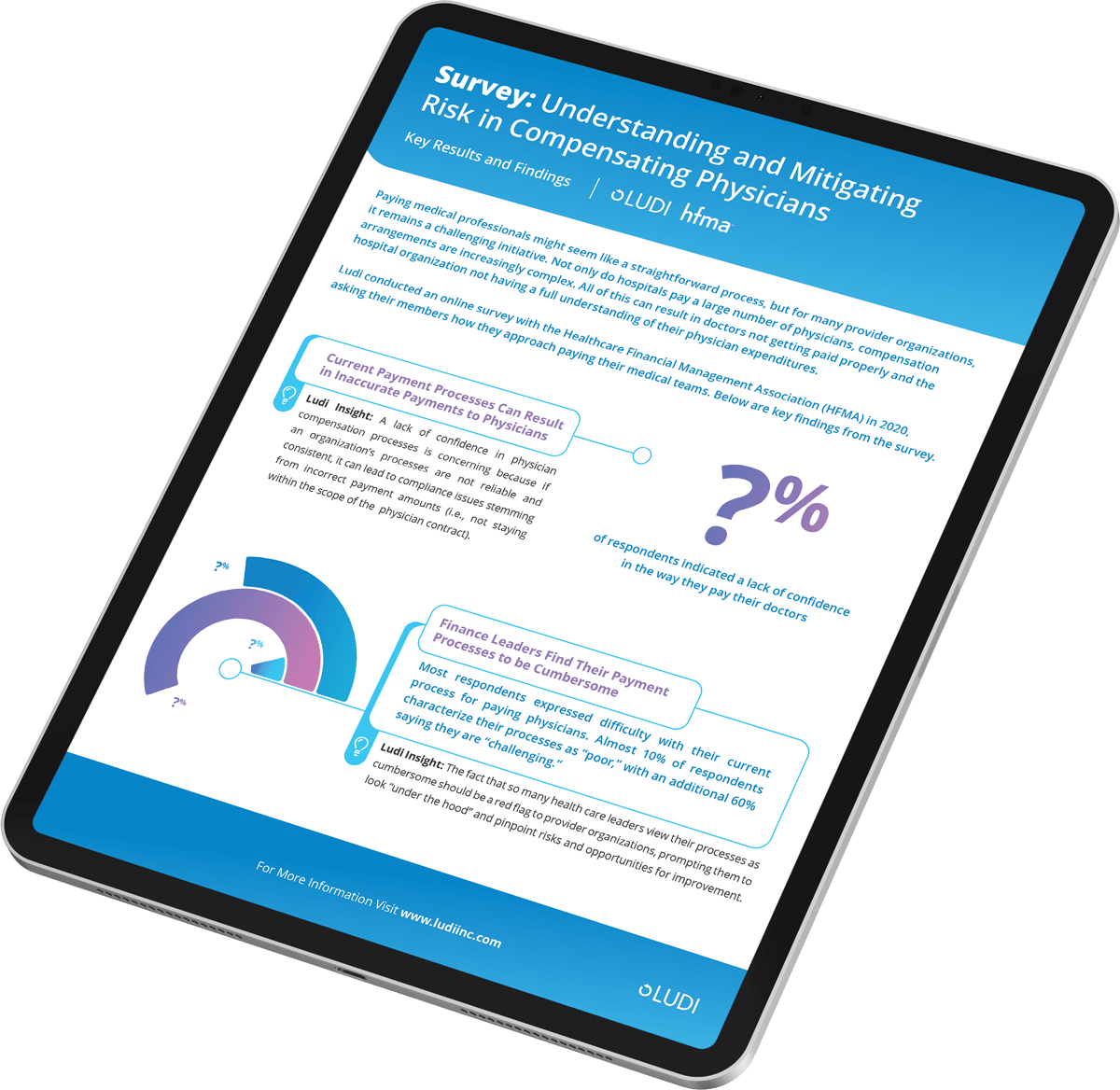 Survey: Shining the light on physician administrative contracts
Ludi surveyed hospital executives and managers nationwide to find out how they track, manage and pay on physician administrative contracts.
Seventy-five percent of the 28 respondents were from organizations that have 250 or more beds.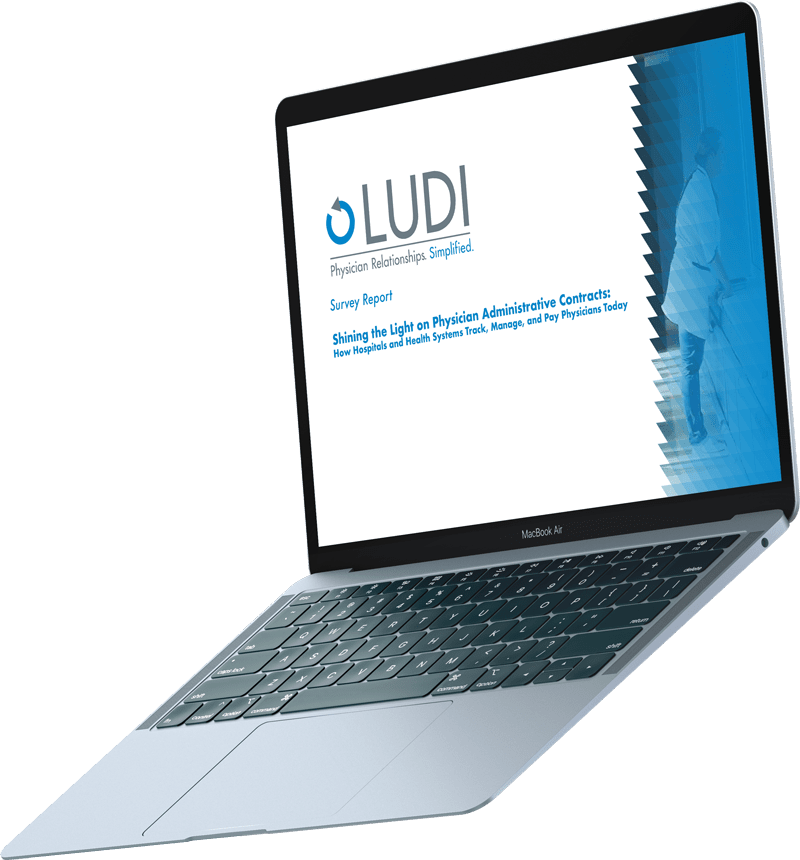 How Innovative hospitals are simplifying physician payments with automation
Our latest white paper takes a deep dive into the complex world of physician compensation strategies and the critical pieces of technology infrastructure that's revolutionizing the way that doctors get paid.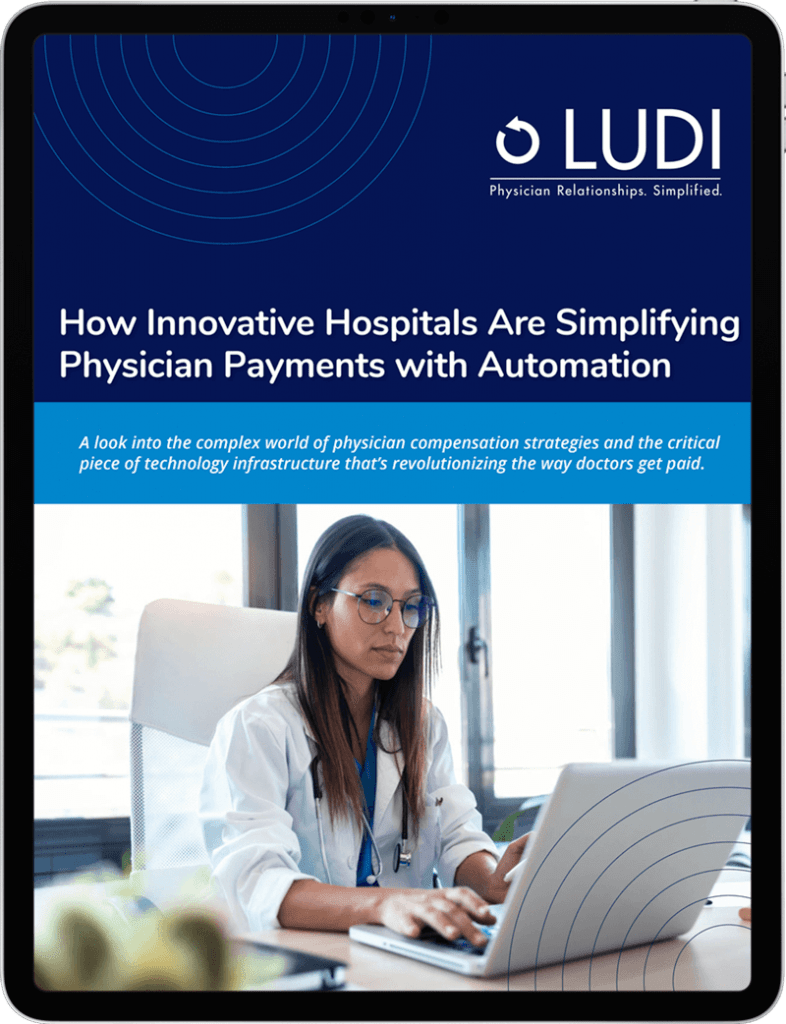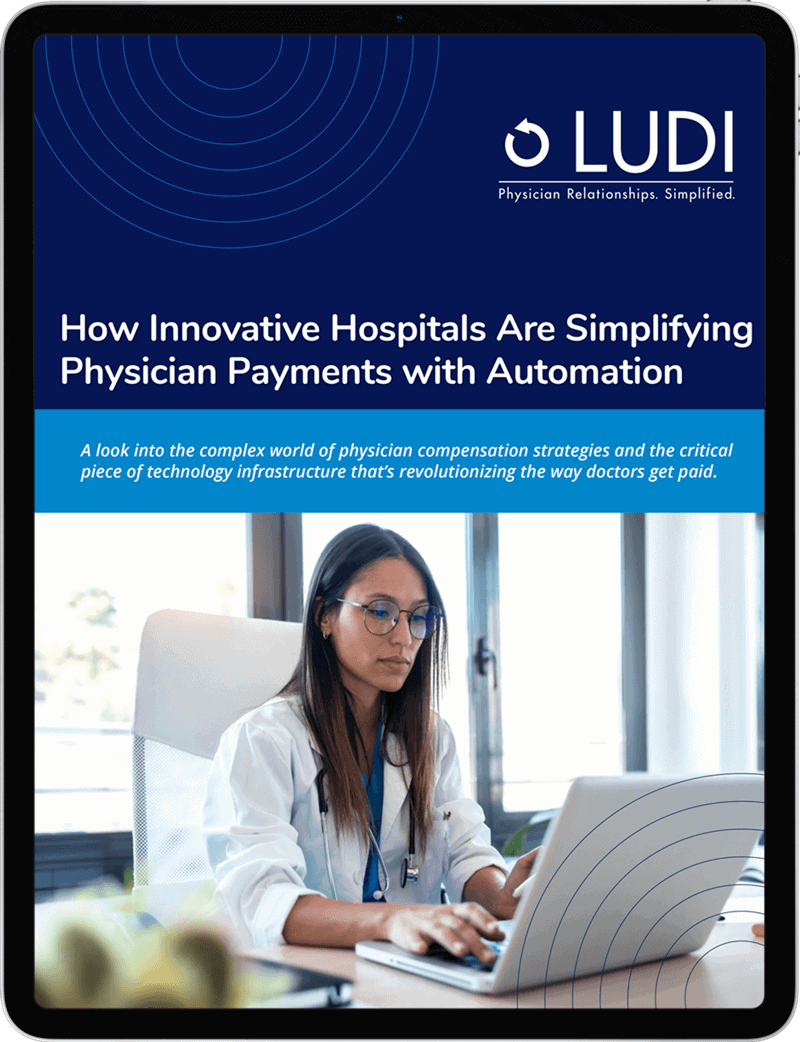 PULSE CHECK ON YOUR PHYSICIAN SPEND
What's a major financial issue hospitals face in 2020? Tackling their 'physician spend'.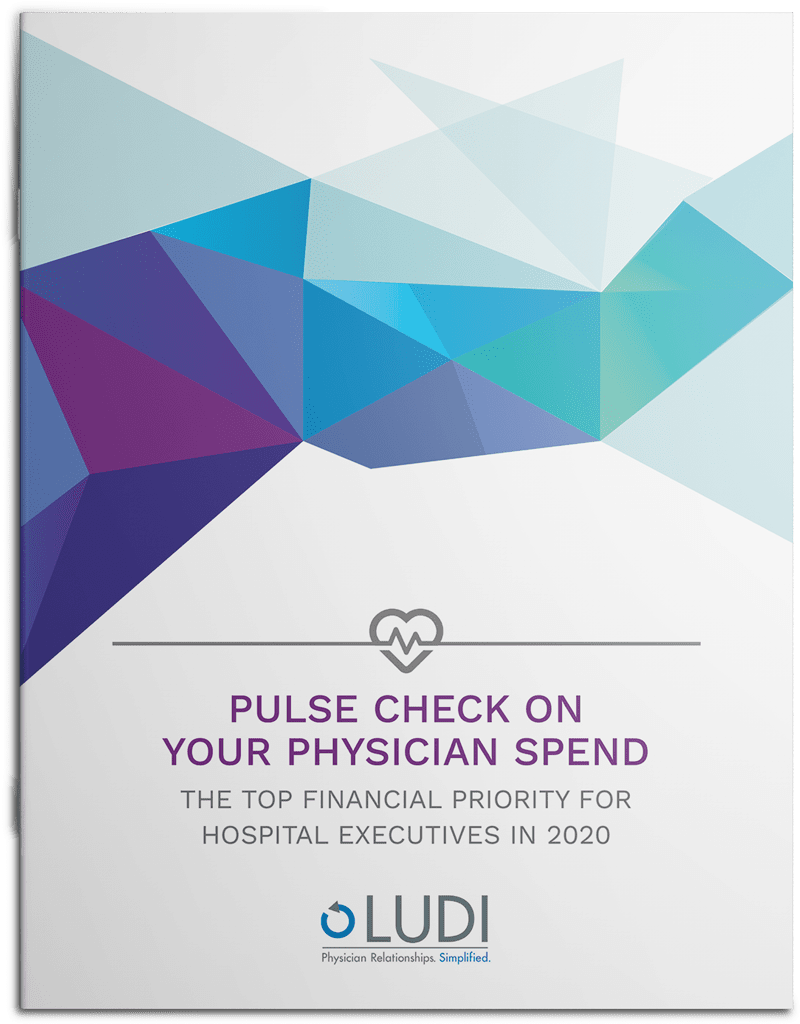 Stamford Health, a multi-facility system in Connecticut with a 305-bed hospital, found it difficult to manage manually a hundred time logs each month. After implementing Ludi's solution, Stamford Health was able to save $259,000 annually.
Complete This Form To Get The Case Study
Kennedy Health struggled with time tracking and spend management. After implementing Ludi's solution, the hospital quickly achieved 97+ percent physician adoption, and was able to consolidate data and improve cost reporting.
Complete This Form To Get The Case Study
Click on each video's thumbnail to launch it in a lightbox.
Looking for ways to reduce compliance risk with your physician contracts?